Dare to try new experiences
"Montenegro diving Budva" deals with the promotion and development of diving in Montenegro, has diver training programs, organizes diving clubs, and has "Discovery Scuba diving" program for beginners. We own international licenses for professional and sports diving and all training is done according to PADI standards. We are based in Budva. All your questions will be answered by our team of diving instructors. You can contact us by email or phone, and follow our activities on the website, Facebook or Instagram. You can dive with our team every day at 10 am and 4 pm.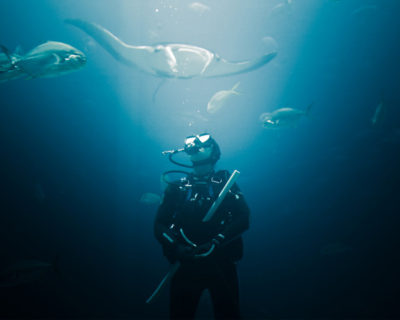 Discovery SCUBA diving PROGRAM
The aim is DSD program is to learn some basic scuba skills. Every dive is underthe supervision of a PADI Professional and the maximum diving depth is 10 meters.
We offer basic and advanced diving courses that last from 3 to 5 days. The student receives complete educational material, diploma, and international brevet.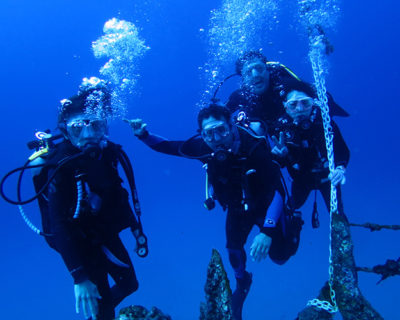 DIVING program for LICENCED DIVERS
We organize diving trips for licence divers every day at 10am and 4 pm. You can do one or two dives in a row, depend of your wishes. For more informations about availability and diving spots you can contact us directly.
We are proud of our instructors and professional space
Welcome to our diving center in Budva, where you'll find a team of highly skilled and dedicated instructors ready to make your underwater adventures unforgettable. Led by Budimir Rakojevic, a seasoned diver since 1980 and founder of Diving Club "Niksic," our team is rooted in experience and passion for the sport. Budimir's exceptional track record includes over 250 humanitarian rescue actions and searches, making him a true hero in our region. Alongside him, Nebojsa Ivanovic brings his expertise as a diving instructor and underwater mine clearer, having participated in numerous rescue operations and mine clearings. With his extensive training experience, Nebojsa has introduced countless beginners to the wonders of diving. Driven by a deep commitment to sports education, our team also includes Bojan Rajković a diving instructor, alpine skiing instructor, and underwater archaeologist with a PhD in Physical Education. Their expertise in both diving and sports research ensures a comprehensive and enriching experience for all our divers. Join us at our professional and beautifully designed space for an unforgettable journey into the depths.